In July 2013, the Australian Government introduced a controversial immigration policy, transferring asylum seekers arriving by boat to remote offshore detention centres on foreign Pacific islands.
Seven months later, the Manus Island centre erupted in violence when police and guards put down protests with sticks, machetes and guns, and 23 year-old asylum seeker Reza Barati was killed.
We spoke to Behrouz and Omar, who are currently detained on Manus Island. This film contains recordings of these conversations.
Directed and Produced by Lukas Schrank
Character Artwork by Luke Bicevskis
Executive producers: Carly Bojadziski, Gilbert Caluya, Neil Holden, Peter Murphy, Kevin Roberts & Lucy Best
2D Character animation: Lukas Schrank & Marisa Rossi
Matte painter: Himashis Karmakar
3D character rigging and animation: Elmer Frihdson Ona & Melvin Riego
3D face modelling: Edgar Marocsek
Music composed by Ian King
Sound design and mix by Nick Ryder at Bamboo Audio
Colourist: Daniel Stonehouse at Crayon
Creative consultant: Peter Savieri
Editor: Chris Ward
Fixer: Hossein Babaahmadi
Copywriter: Emma Koster
Publicists: Soraya Dean, Miguel Oyarbide
Music: 'Gnossienne 1', written by Erik Satie
Adaptation: Escarlata Sánchez, Lena Roche, Nuno Prudêncio, Diego Giuliani & Jérôme Plan
"For me, it was impossible
to go to Manus Island,
but the story needed to be told."
How did it all start with this project?


I moved to Australia from London in 2014. At the time, the issue of offshore detention and migration was in the news almost every day, and had become embroiled with the federal election.

As a foreigner, I had never heard about the issue before, and it seemed strange to me that there was a voice missing from the debate – the voice of those people that were most affected by it.

I started doing some research and found that there was only one existing interview with detainees on Manus Island, and that it hadn't reached the mainstream media at all – so I began thinking about how I could use my own skills to give these people a voice.



How did the production go? What were the challenges to take up?


The biggest challenge was getting in touch with the detainees. It took around 6 months to organise the interviews. Once I had the 3 hours of recordings, the next biggest challenge was to edit them down into what felt like a 15 minute story, without oversimplifying the very complex situations the two men were in.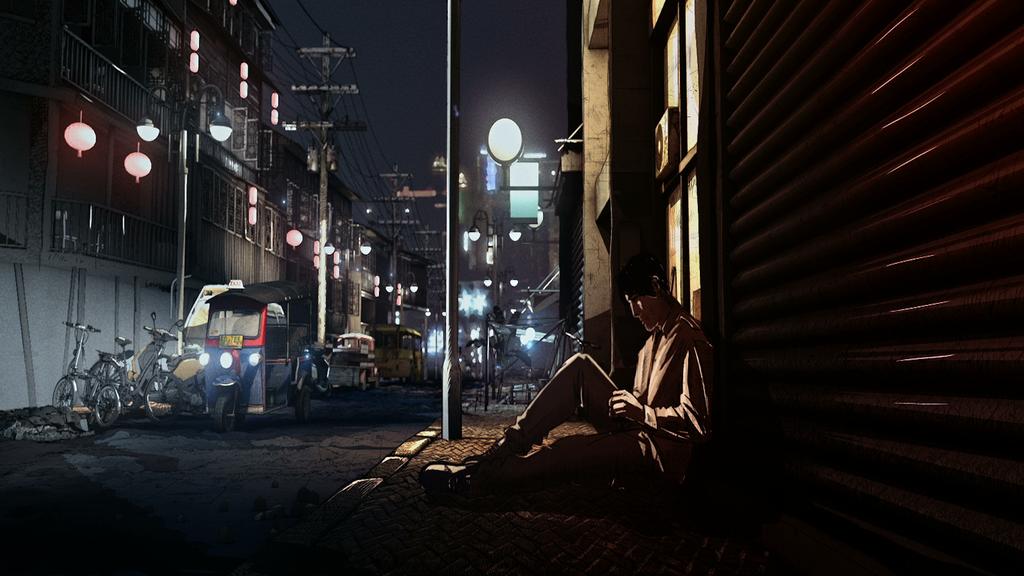 How would you describe your style, both narrative and graphic?
The style was largely defined by the constraints. The film had to be relatively quick and cheap to make – in a medium that can be extremely time consuming and extremely expensive.
Other than that, it was about capturing the atmosphere of the place, or what I imagined it to be, given that I have never travelled there. I relied heavily on a small number of photos and video clips to reconstruct the detention centre in a style that I wanted to be cinematic and atmospheric.


How animation can be a tool for documentary storytelling?
Animation has been a part of documentaries since 'The Sinking of the Lusitania' (1918) which depicts the sinking of a passenger ship in WW1. The was no visual record of the actual event, so the animation served as a way to bring the story to life.
Despite the fact this was over 100 years ago, the role of animation in documentaries hasn't changed – it can serve as a tool to show parts of a story that can't be depicted otherwise, as well as a way to tell a story to a new audience.  For me, it was impossible to go to Manus Island, but the story needed to be told.
What was your point of view, what message did you want to convey with this story?
I wanted to convey the human impact of a situation that was highly politicised. I think people become very easily desensitised to the news, so for me it was about creating something that subverted peoples' expectations and told a familiar story in a different way.
If you recontextualise a story, you essentially remove all of the audience's preconceptions and prejudices. I hoped that by engaging people visually, I'd be able to tell a story which sidestepped their assumptions and retains a level of humanity that is often lost in the reporting of the topic.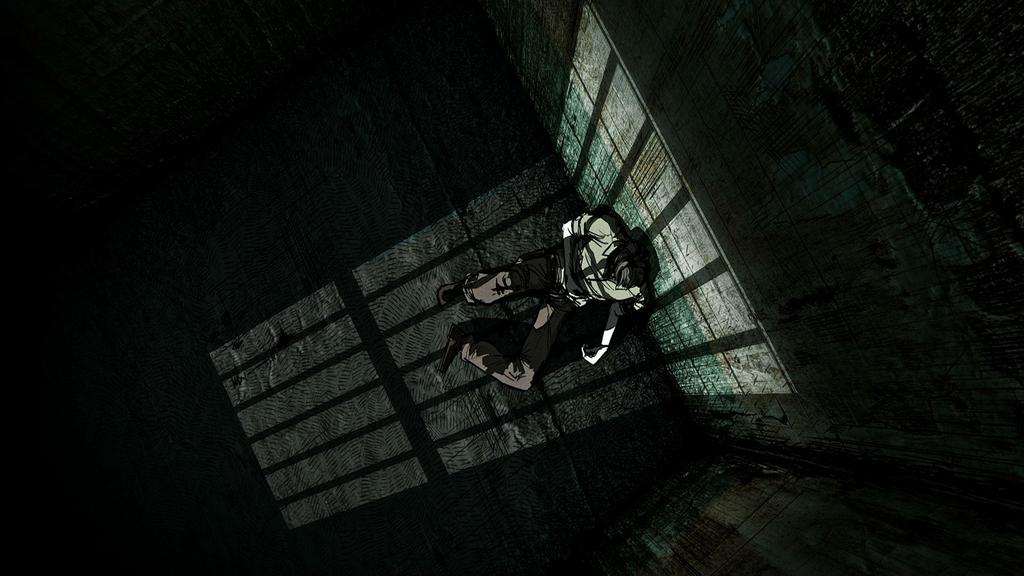 What would you say about the impact of this film, both political and social?

It's hard to quantify – around one year after I finished the film the migrant crisis in Europe began, and the film, unfortunately, suddenly became globally relevant. I was always conscious that I didn't just want to 'preach to the converted', so I was always happy when someone got in touch and told me that they had no idea that the offshore detention crisis was even happening, and the film had opened their eyes.


I was slightly cynical about how much good can come from the idea of 'raising awareness', so when I created the crowdfunding campaign for the film, I pledged 20% of what was raised would go back into helping people on both Manus Island and Nauru, as well as donating to a number of charities which helped those migrating to Australia.
Are you still in touch with the film's characters? If so, how are they?
Yes. For 5 years nothing really changed in their situation, by towards the end of 2019 things suddenly began to happen. The first man in the film, Behrouz Bouchani, published a book 'No Friend but the Mountains', and made a film 'Chauka, Please Tell Us the Time', both of which have been received incredibly well. He was stuck on Manus until October 2019 when he managed to get to New Zealand. As I understand, his situation is now hanging in the balance.
The second man we called 'Omar' who wanted to remain anonymous, recently was resettled in America under a deal that Malcolm Turnbull made with Obama.
A word about 99 and the multilingual subtitling of your film?
The film suddenly became globally relevant, specifically in Europe due to the migrant crisis. Without 99 the film wouldn't have reached such a wide audience and diverse audience, through international press, film festivals and online – That is really the goal for any film, and as such, 99's help was invaluable.