Freedivers hold their breath. How long depends on how deep they go, the exertion, the temperature of the water, their control over their own minds and bodies.

Formally, the sport is called apnea and takes various forms. For Tolga Taskin, freediving is like meditation. And yet he sets himself the challenge of breaking a public record, beneath Lake Weissensee, covered with ice in the Austrian Alps.

Tolga is seduced by the self-isolation of freediving, the separation from everything. It's his antidote to an agitated, turbulent past – a therapy. Each plunge into the dark of liquid purgatory resets his mental calm.

He surmounts the urge to breathe, flirts with physical limits, toys with relaxation and consciousness.

Surfacing is like a shock, a rebirth, renewing the rhythm of life.
Directed and edited by Bo Clausen
Cinematography and colour grading: Theo Baunsgaard
Music and sound design: Frederik Bygballe Haahr
Subtitles: Adrian Lancashire
"I've always been fascinated by people
who go way beyond the norm
and accomplish extraordinary things."
You're 21 so it makes you the youngest filmmaker who's ever been featured on 99. Can you tell us about yourself and your inspirations?


First of all, it's a great honor to be the youngest filmmaker to have been featured on 99, it means a lot.
I've always been fascinated by people who go way beyond the norm and accomplish extraordinary things. When I saw the freediving short film "NARCOSE" I was hooked and looked for freedivers in Germany. I hit the jackpot when I found out about Tolga, he called me literally a minute after I sent the email and said he was in.



Apnea is a physical performance but above all it requires extraordinary mental strength. How much did you know about freediving before you got involved in this project?

I didn't know much, I did a lot of research on freediving before I actually got the project rolling. It was exactly that incredible mental strength required that fascinated me so much.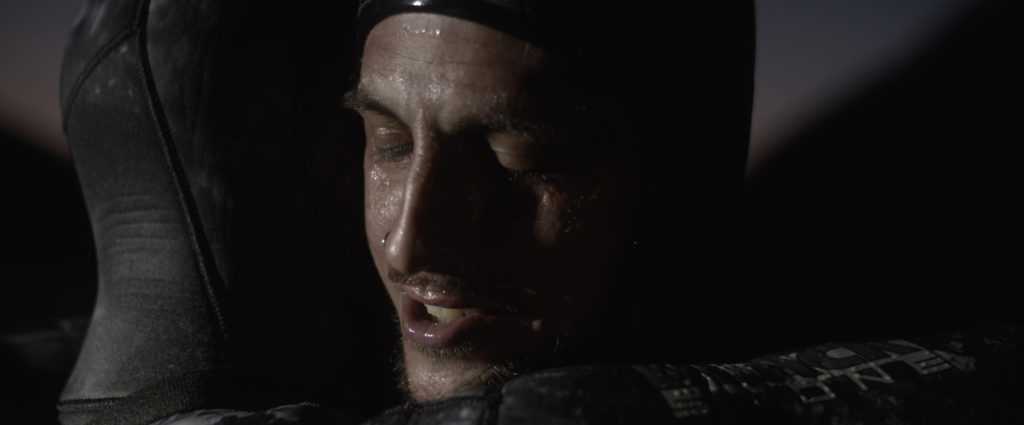 Having a film crew around when you are trying to concentrate and break a world record can be disturbing. How did you manage to convince Tolga?

 
During pre-production we had some doubts about how we would go about that. However, Tolga is super professional and is used to having cameras and film crews around him, so that was really not a problem for him.


In fact Tolga was the one who invited us to follow him along to Austria and document his world record attempt, because we didn't even know about his world record attempt when we initially contacted him.



What sort of equipment did you use? Specifically to film under the water?

We used the Blackmagic Pocket Cinema Camera 4K for every scene. For the underwater shots we rented a fairly cheap underwater bag, which wasn't even made for this camera! This made it pretty hard to operate and it was super scary to actually go underwater with it but due to the low budget we had to deal with what we had. 

Despite all these circumstances, Theo Baunsgaard, the DOP, did an amazing job filming underwater. He even got to practice diving with Tolga, the man himself.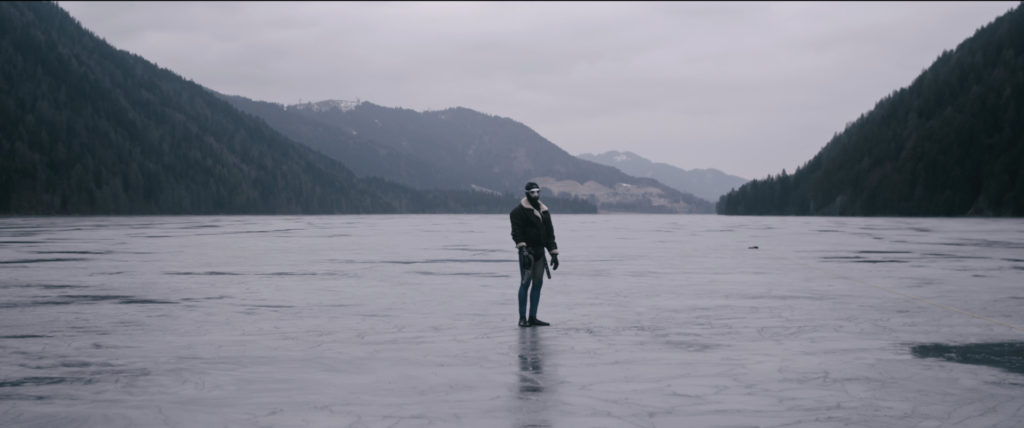 Tell us about your future projects.

 
I'm developing some fiction shorts at the moment but I also have some new documentary ideas in mind. I can't tell you much yet, but I hope some day another one of my documentaries will be featured on 99!



A word about 99 and the multilingual subtitling of your film?

99 gave us this amazing opportunity to get our film subtitled into different languages and to be able to share our work with a broader audience that way. That's amazing, thanks a lot for that!