Syrians banished from their country by war tell their stories to camera.

Filmed on the Greek island of Lesvos, they give their accounts of loss, life, and no turning back, stories about family members killed by bombings in Syria, impossible demands forced on them by the Regime and ISIS forces controlling different areas, their love for sons and daughters who can never know the beauty of the shattered land where they were born.

These ordinary citizens speak with courage, humility and hope. Fleeing a tortured sectarian conflict, and now labelled 'refugees', they are still struggling to escape the ethnic/religious violence of Syria's civil war, raging since 2011 and the Arab Spring uprisings in countries across the Middle East.

In a camp on a windswept island, individuals navigating storms of suffering face a dark lens and talk to us on the other side.
Directed by Matthew Kazuo Firpo
Executive Producer: Maximilian Guen
Producers: Matteo Zevi, Haris Katsigiannis, Rosanna Bach and Matthew K. Firpo
Cinematographer: Jake Saner
Editor & 2nd Camera: Stephen Michael Simon
Music: Shane Carruth
Sound Design & Mix: Sean Higgins
Color: Josh Bohoskey, The Mill
Drone Footage: RT – Ruptly
Special Thanks: Adrian Lancashire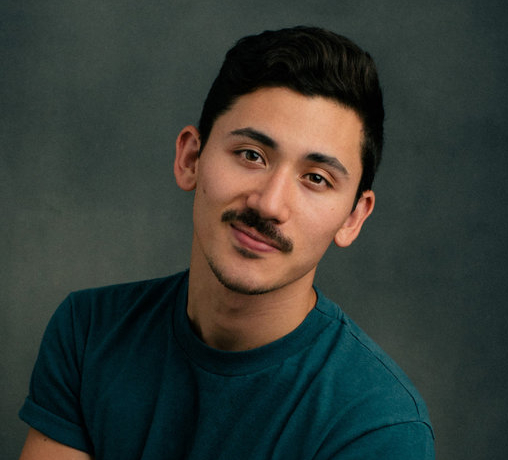 Matthew Kazuo Firpo
Filmmaker
"There must be so many millions more peoplewith stories of loss, and pain, and hope,that we will never hear."
How did it all start with this project?


In the Fall of 2015, I had just come off of a long commercial project, and we were right in the thick of the media cycle for the refugee crisis here in the States. And just being consumed by the news, the reports, the photos of despair and loss from the Aegean, I was left wanting to know more about the people living these headlines.


I wanted to know more about their stories, about what they had lost, what they had left behind, and where they hoped their lives were headed. While news coverage focused on the problem, it often forgot about the human being, and so the Refuge Project was born from this desire to learn more. I wanted to understand a crisis at the human level, and more than anything, I wanted to help. And in bringing this project to life, I set out to help in the way that I knew best – with the telling and sharing of human stories.



How did the production go?


We left New York on January 2nd, after a few busy weeks of planning, research, and international phone calls to journalists and fixers working on the frontlines. Everything eventually came down to just setting a date and buying a flight. Once we had that flight, everything became very real.


We pulled every favor we had to get the equipment we needed, and we got on a plane and the next day we were filming in Victoria Square in Athens. This was my first time in Greece.


Before we left, I'd spoken at length with Matteo Zevi, a friend who would eventually become one of the film's producers, about making a film like this like. Matteo had quit his job months earlier to volunteer in Greece, and his experiences in many ways shaped what would become our journey.


With a project like this, everything comes down to just deciding to commit to an idea. I wrote a brief treatment of what I wanted to do in Greece, how I wanted to help. And then I asked the incredible artists around me if they wanted to help with a project like this. And they said yes.


Everyone volunteered everything to this project, their time, their passion, their plane tickets – because we believed in the power of storytelling. But also because we felt a moral obligation to do something about what we understood to be a humanitarian crisis.


On the ground, the project moved forward fueled by a mixture of luck, and "showing up." We just followed every possible lead, and were always on the move. We wanted to capture honest stories, and we wanted to capture the experiences of refugees on the move first hand – to document the atmosphere at the frontlines of this crisis. And that meant staying open to everything, almost all the time.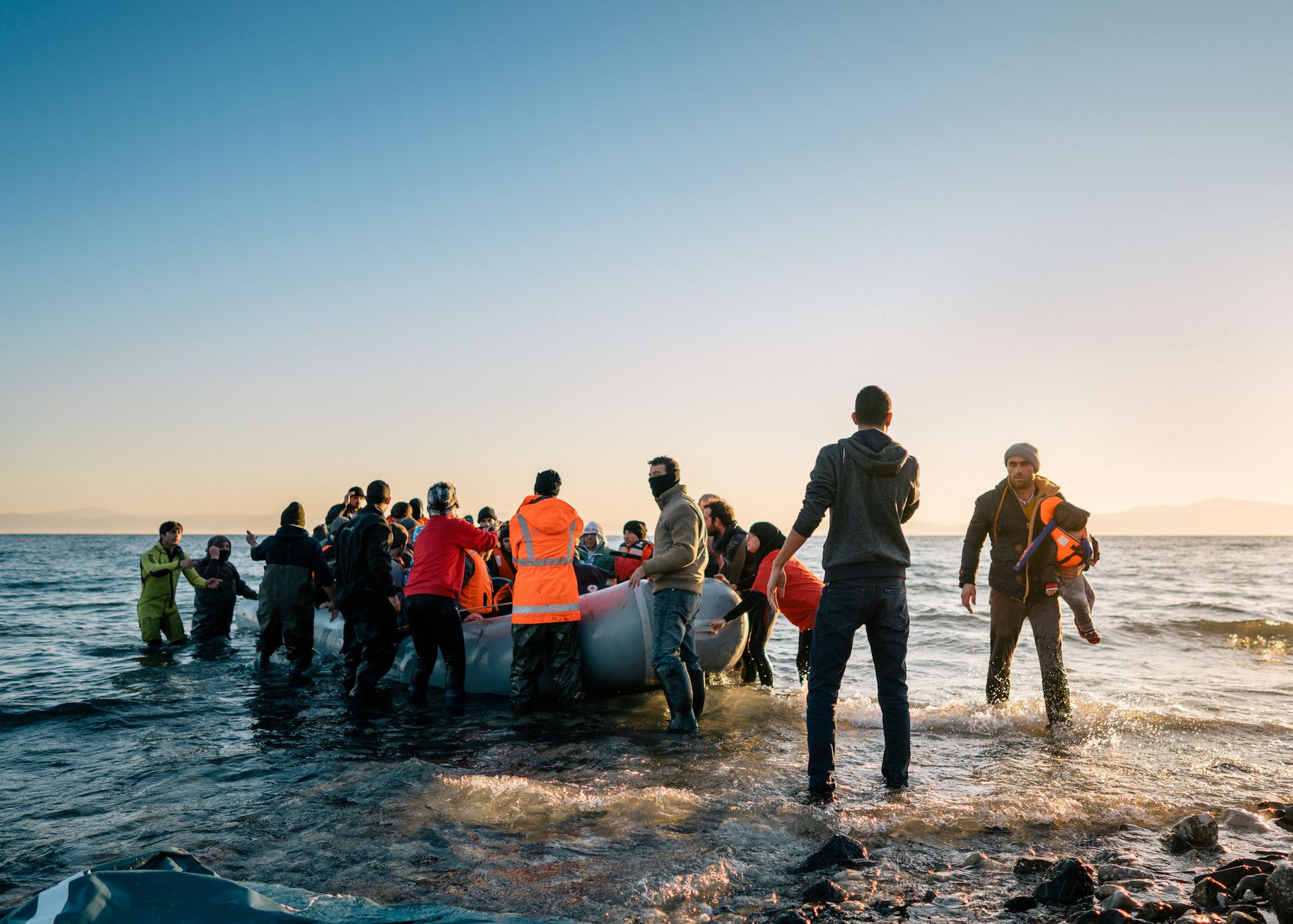 How did you find people to interview, and how did you get them to open up to you about their journeys?

Everyone we interviewed in the film, we had met that very same day.

The Refuge Project is just a very small handful of stories, taken at random from a crowd of thousands. And when you think about the enormity of this crisis, you realize there are so many million more stories out there just like these.

We conducted our interviews primarily in four different refugee camps across Greece, working outside of Athens, and on the islands of Lesvos, and Leros. Finding people to interview consisted of the arbitrary process of walking through each camp, speaking to hundreds of people, asking if anyone wanted to share their stories until someone said "yes." It really was that simple.

And I think about that so often, even now, of how many stories we passed by, of people I just didn't meet, or didn't happen to speak to – and how if our film is just an arbitrary cross-section of a handful of camps, there must be so many millions more people with stories of loss, and pain, and hope, that we will never hear.

I think the power of many of these interviews comes from the rawness of these wounds – for many of the people we spoke with, these events had only just happened, the loss of a loved one, the destruction of a home, leaving everything behind. And on their journey's, so few people had had the time to process these feelings, or really express what they'd experienced. And what's more, they were surrounded by people who had experienced the exact same loss, they were not unique in their suffering.

And that's why I think the sharing of stories is so important, and so powerful. Again and again we were stunned by the gratitude of the people we were interviewing, the opportunity for them to simply speak their stories aloud to someone who gave a damn meant a lot – this was their first chance to parse the trauma that they'd experienced.

The way we conducted the interviews I think also played a part in the intimacy of the finished film. We wanted to divorce our subjects from their contexts and focus on individuals, not on refugee camps. And working with volunteer translators, many of them refugees themselves, the human connection was paramount for me – this was about engaging with a face in the crowd, about sitting down with someone and taking the time to learn their name, their fears, their hopes, why they'd left their home, and what they hoped to find where they were going.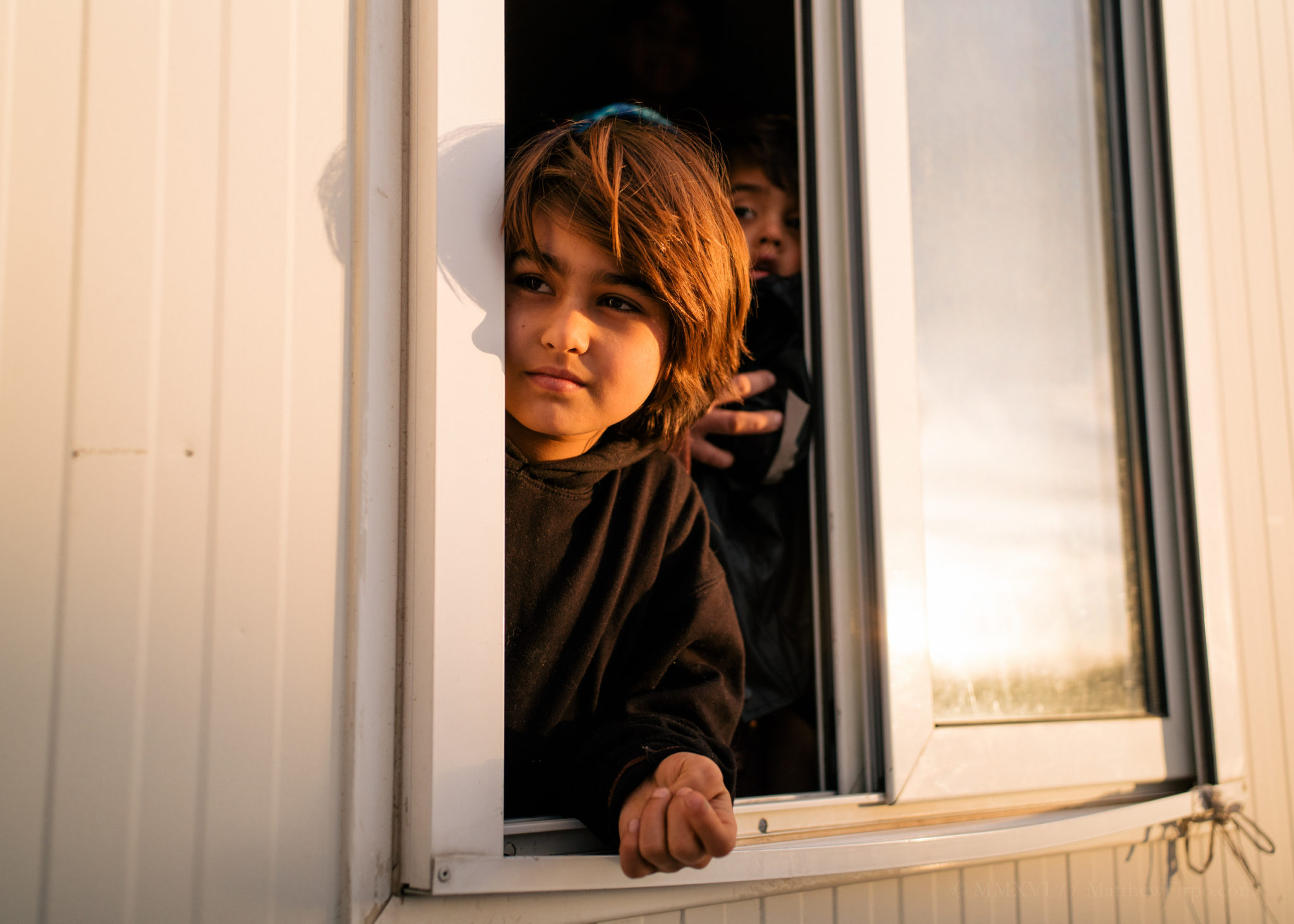 A word about 99 and the multilingual subtitling of your film?
For me, this project was always about sharing these stories, and in that way, building empathy with, the widest possible audience.
99 has embarked on a beautiful campaign to share films with the world. Subtitling my film from Arabic and English into a half-dozen languages opens the door for cross-cultural impact in ways I've always dreamed about. Their initiative to share powerful works of art with the world is a noble calling, and I've watched as my film has reached new people, and carried its message of quiet dignity further and further. I'm grateful for the opportunity to have my film play on their platform.