Norilsk is in the middle of nowhere. Like a captive 'Russian doll' in the Krasnoyarsk Krai, Siberia, the town is cut off from the rest of the "continent" –  so called by the 177,000 residents with reference to Russia. It can only be reached by plane, or in summer, by taking a boat along the River Yenisei.

Just one big factory, the annual pollution of Norilsk is equivalent to that of the whole of France. The tundra around the town appears lifeless. Grass has disappeared, trees are withered, sick, burnt by acid rain and toxic air.

Respiratory disease and skin problems hit many inhabitants hard, especially children, and to such an extent that life expectancy is short: 60 years.
Compared to the Russian average, they are short-changed by a decade.

But for many that call it home, the beauty of Norilsk is to die for.
Directed by Victoria Fiore
Cinematographer: Alfredo de Juan
Producer: Elena Chernyshova
Editor: Florence Kennard, Victoria Fiore
Researcher: Bec Sanderson, Claire Bracegirdle
Music, Sound Editor: Tim Matthews
Special Thanks: Jodie Clifford, Petr Likholitov, Sergei Diakov, Anna Bigus, Maxim Mezentsev, Natalia Bigus, Leonid, Norilsk Umka 'Walrus' Club, Norilsk Nickel, Carl Zeiss Lenses, Bowens

"Otherworldly, I almost felt like
I'd landed in space."
Tell us about yourself, Victoria.


 
I'm an Italian director currently living between Naples, Rio de Janeiro and London.
How did this project come about?

During my time at university, I studied Russian, and had the opportunity to live in St Petersburg for a while, and travel the length and breadth of the country. After I finished studying, a good school friend of mine was working for an environmental research company when she told me of a city that was under investigation for environmental abuse. That immediately sparked my curiosity, and I just had to find out about this place for myself – and the fact that it was closed to foreigners and pixeled out on Google Maps made it even more interesting, and I made it a personal mission to gain access and see what was behind such secrecy.

In doing my research, I came across the incredible photos of Elena Chernyshova and fell in love with the decayed beauty and a definite magic that lay beneath. That's when I knew a project had been born.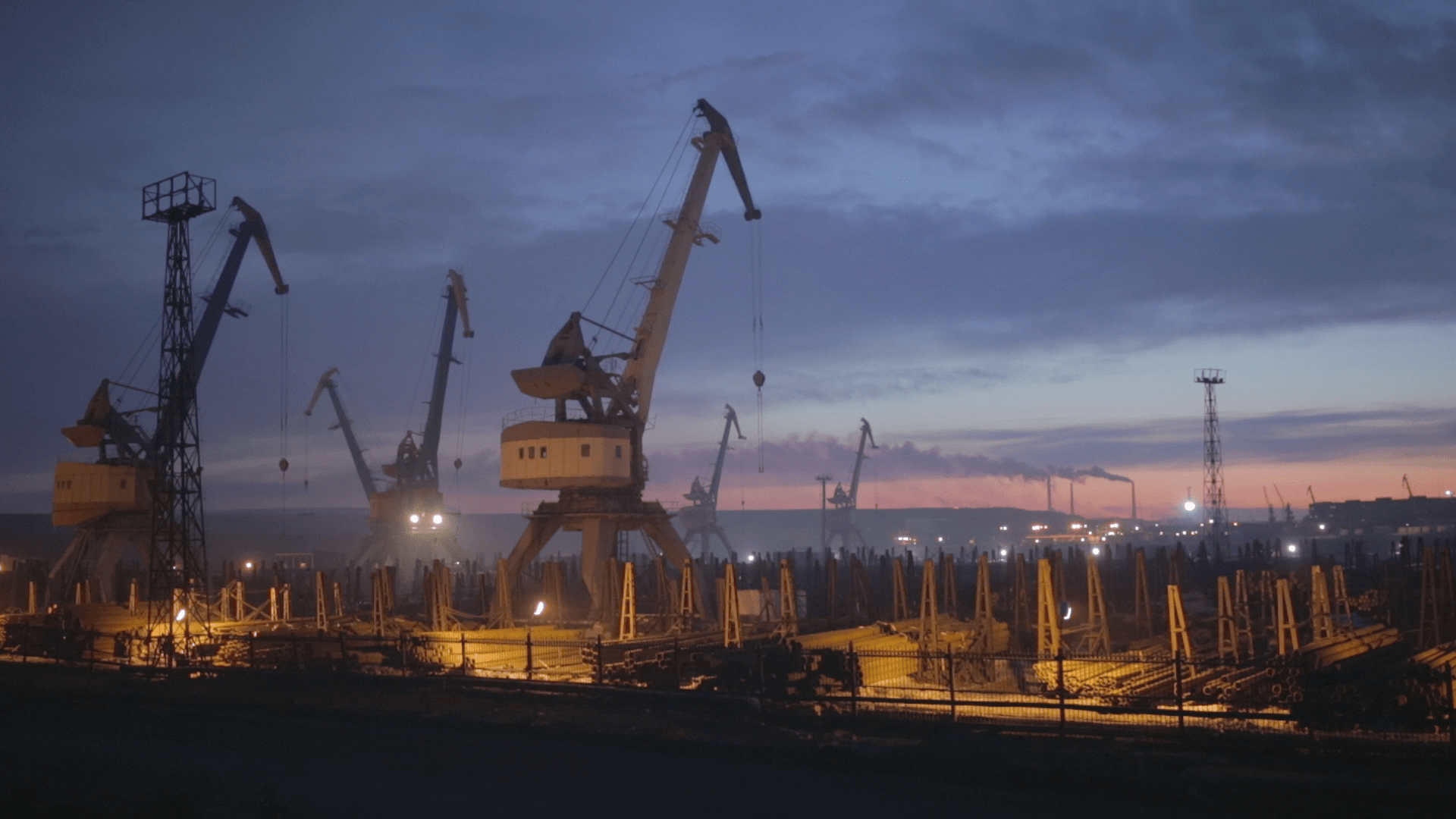 Norilsk is said to be a closed city.
How did you manage to get there?


It took me years to get the permits to enter, as you have to ask special permission from the mining company representatives in Moscow. Various times I flew to Moscow to meet the person in charge of my permits, and it all seemed lost two years after I'd begun. Two of the team of five had been rejected with no reason why and no explanation of who the two were. We applied in various ways, until one day, we were rejected officially.

I called every day – even Christmas day and New Year – the head of the mining company's press department, until one day, he called from another number saying "Come next week, or you won't get it." My passport had expired and everyone was busy, but we ran like crazy to get an express passport and all the visa documents to finally enter – it was such a whirlwind!
"I am drawn to places
where their perfection lies
within their flaws."

When we were there, we had representatives of the mining company that would come and check in on us every now and then, but although they were lovely and even brought us little presents and took us on the mine tour, it also meant that we had to 'grab' scenes, like the forest of dead trees, at 5am in order to escape their watchful eyes.
Unfortunately, once we left, one of our protagonists was arrested, but let out as soon as the film was released. I think they must have realised that our film was not made to put anyone at risk or denounce anything in particular. We simply allowed the people we met to speak their own truth.

We spent about two weeks there: myself, Alfredo de Juan, a Spanish DoP and Elena Chernyshova, the incredible Russian-French photographer, and our producer/fixer out there. It must have been spring, but it was still minus twenty or thirty degrees – though cold only exists for those who don't dress well enough, right? We shot all of this on a Canon 5D with a variety of Zeiss lenses and a whole bag of batteries, as the batteries did not last long at all in the cold!

I've never been somewhere so barren, so white, the buildings all different shades of neon, the smell of sulphur that clearly shows that you are like nowhere on earth. Otherworldly, I almost felt like I'd landed in space.

I am drawn to places where their perfection lies within their flaws, and Norilsk was particularly emblematic of this. I admired the calm within its chaos; the magic hour light lingering among the chimney smoke, that Arctic blue against those burnt out birch trees. Alfredo's sensitive cinematography took care to make inanimate objects feel like they come to life and breathe, and the sound design – and choice of no music – allows those sounds to seep through.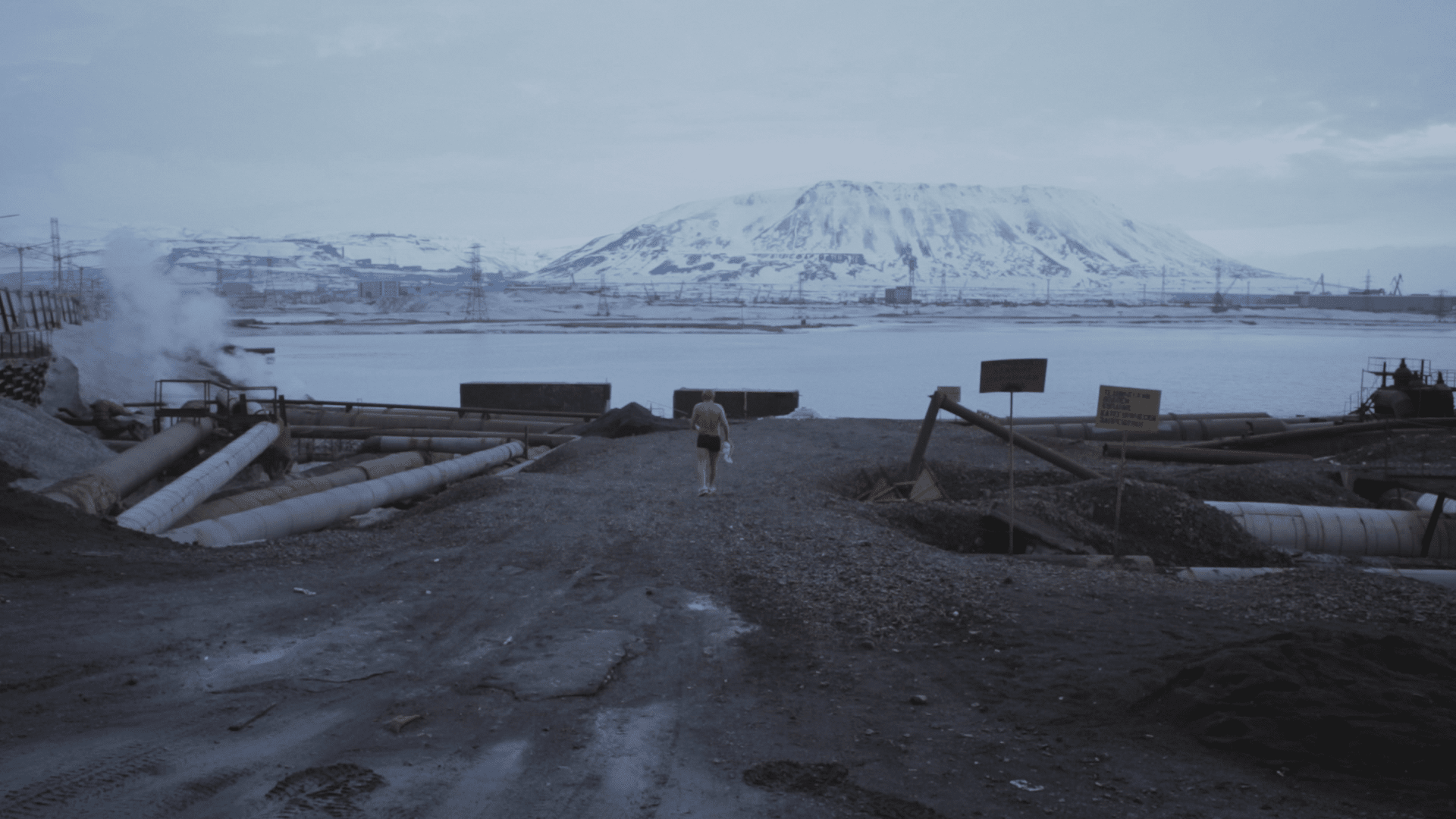 The locals must not be used to meeting foreigners.
How were you welcomed?

There is a funny story – Alfredo, our DoP, is Spanish and looks quite Mediterranean – he doesn't speak Russian. He went down to the local shop to buy some milk, and the shopkeeper and another girl started taking videos of him, amused, excited and amazed to see a Spaniard in their shop! We were treated so well, most people were astonished that we had ventured out to the extremes of the Arctic – especially the lake swimmers, called the "walruses", who invited us to copious chocolates and cognac in their saunas. We were brought fresh sturgeon fish that we ate with our hands, and had such incredible Arctic nights – even those who welcomed us from the mine proved to us that, despite our concerns, everyone was warm and welcoming towards us – the strange visitors.
In Norilsk, life expectancy is very low and the pollution seems obvious. Yet you talk to some of the inhabitants who look passive or even sound positive or ecstatic, with the notable exception of the children.


Don't you get the feeling that when everything is a bit too much to handle, like during the pandemic, sometimes it's a little easier to simply look past it, and maybe pretend it doesn't exist? We all need to develop survival mechanisms to face the difficulties of life, and I'd say that this is the effect of decades living in such circumstances. You just live with it, and focus on the positives.

By all means, activism and acknowledgement of what is wrong around us is essential for problems to resolve, and this is what Vitalii is doing, but this is not for everybody, we don't all have that energy, and we shouldn't judge that. They love where they live, because they live there, and there is beauty and integrity in that.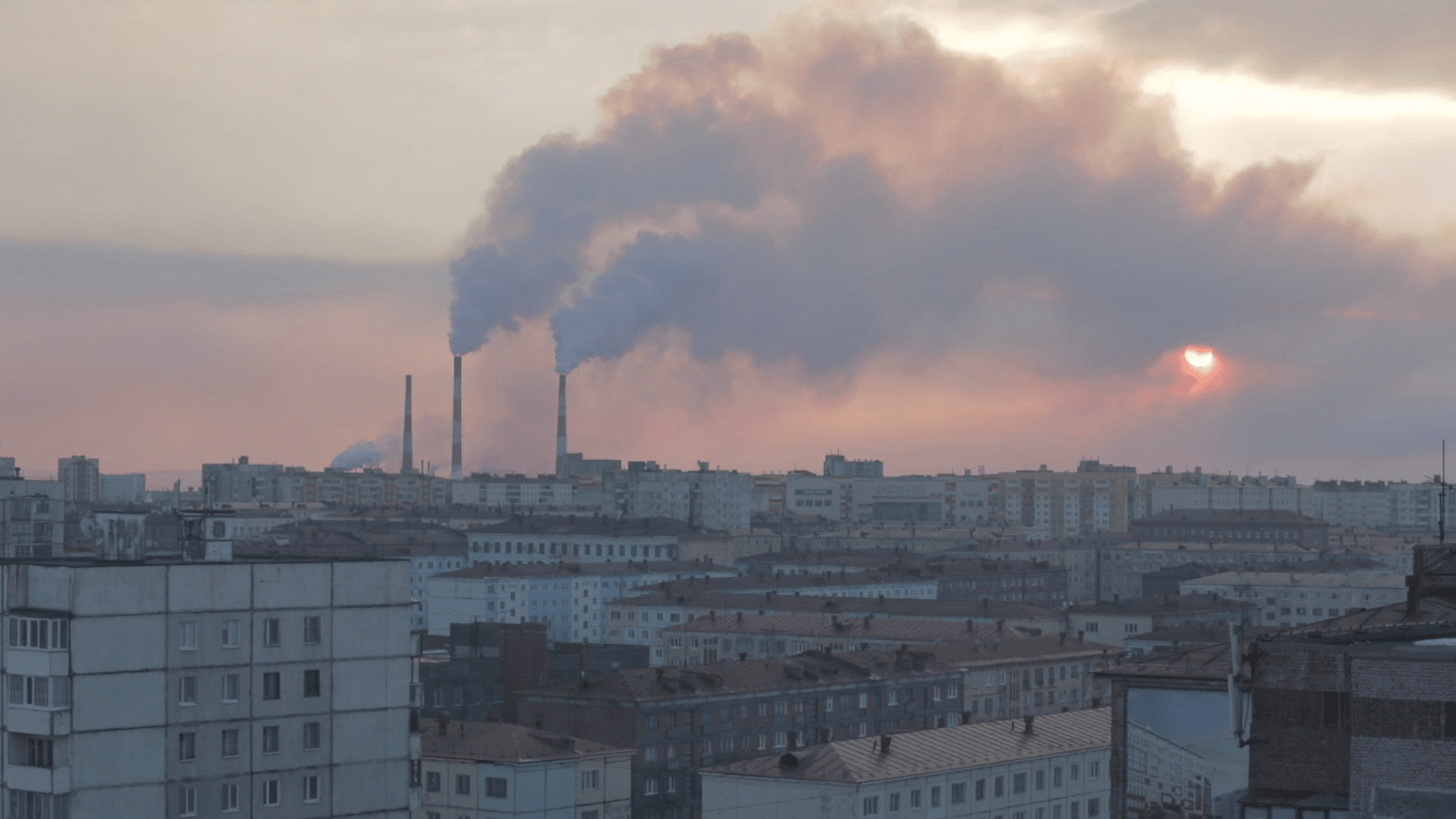 How do the inhabitants of Norilsk view the rest of Russia ("the continent") and their own isolation?

It seemed to me that the inhabitants of Norilsk were actually quite well connected to the rest of Russia – many of them, as part of the perks of living there, were offered long holidays outside of the city, in the capital or seaside towns, so they are actually very well travelled, and I saw them as not so isolated as they seem!
What are your projects at the moment?


My first feature documentary, NASCONDINO, filmed in my home town of Naples, is premiering on the 10th of October at the BFI London Film Festival where we're in competition for Best Documentary. Then after this, I'm developing a fiction script, also based in Italy, called AIDA. After years of travelling, I guess I'm making work closer to home.
A word about 99 and the subtitling of your film in many languages?


I am so grateful to you all at 99 for bringing My Deadly Beautiful City to a wider range of audiences, and connecting us through the universal language of story! Thank you!