Once rejected, today valued.


In Juchitán in southern Mexico, members of the Muxes community relate how their 'third gender' sexual identity has attained a modern maturity, embedded in their ancient language.


Today they express it freely —uniquely— in a country with an otherwise macho reputation.
Directed by Ivan Olita
Photography: Luigi Martinucci
Artistic direction: Davide Di Teodoro
Executive producer: Andre Bato
Production: Paulina Salas, Juan Robles, Michael Matus
Original score: JEAN
Sound: Gustavo Mora, Jose Velaso
Colorist: Roy Sun
Subtitles: Adrian Lancashire, Lena Roche, Nuno Prudêncio, Diego Giuliani & Jérôme Plan
"From a narrative perspective,I'm interested in the intersectionbetween nonfiction and fiction."
How did the project start?

I was attending a seminar with Werner Herzog and one of the attendees showed us a short piece about las Velas, which is a very big Muxes parade that is being held every year in Juchitan, Oaxaca at the end of which a queen is elected.

I was immediately struck by these characters and wanted to know more about them. That video was a couple of minutes long and didn't really go in depth so I felt the urge to discover more. I wanted to know about their daily lives beyond la Vela.

After going about my life a couple of months later, I stumbled upon a New York Times article about them and I knew that it was a reminder for me to go and discover more. The next day I entered pre-production.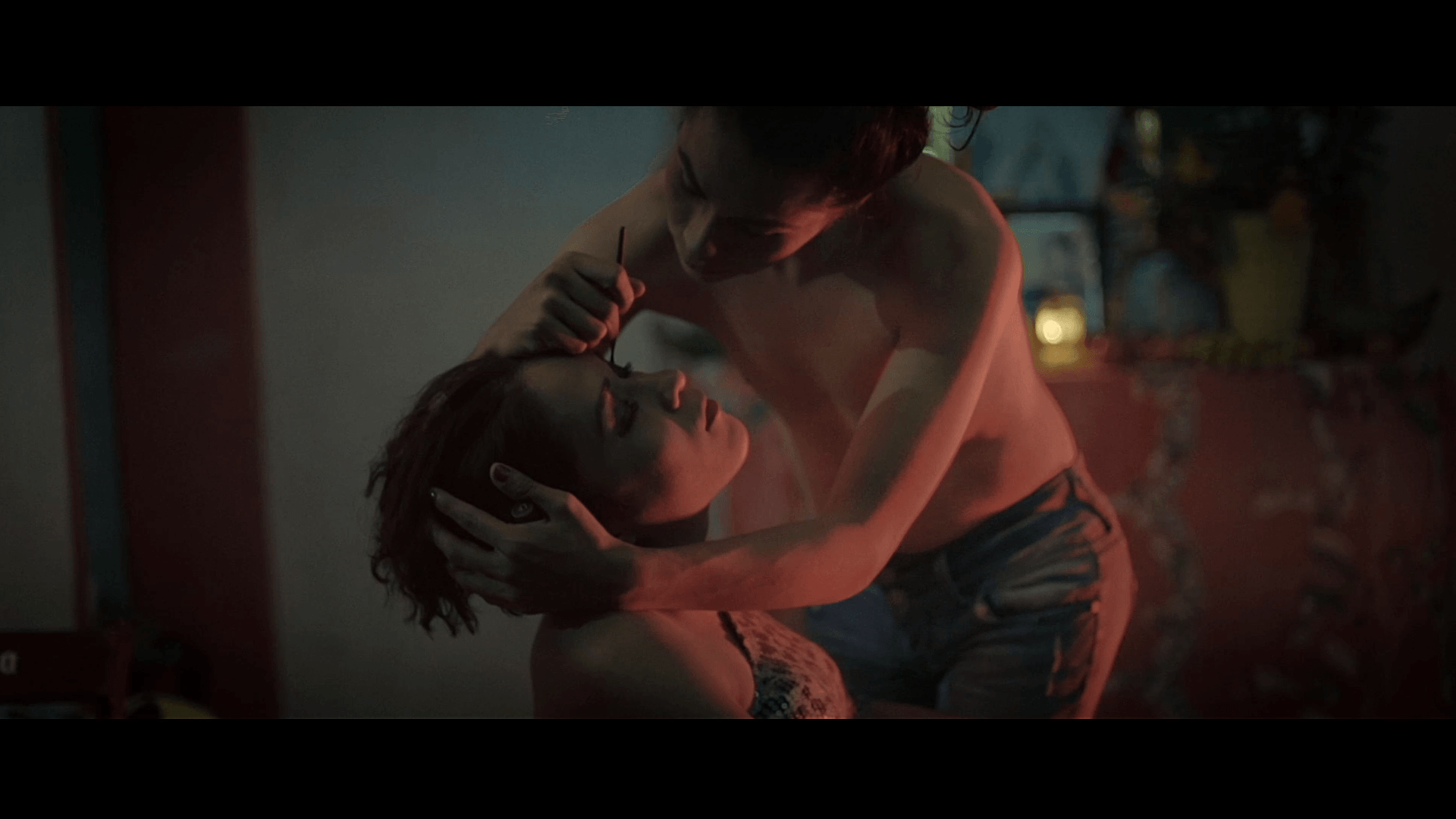 I arrived in Juchitan with absolutely no idea of how to track Muxes down. This is the kind of doc in where the pre-production research is pretty limited. You actually have to physically go to the place you want to document and basically start from there.

Once there I soon connected with a local director, Michael Matus, who helped us producing the film. He started introducing Muxes to me. I'm very grateful to him! We would jump on these little cars and just cross the city up and down. The first week in Juchitan was just about meeting them. Their houses, families, the restaurants and markets where they worked…

Since it is a choral piece I was trying to find personalities that would fit together. But it would be wrong to assume all Muxes are the same. There is obviously a great deal of diversity within the community.



Your film looks dreamlike, smooth, colorful. Where is the frontier between fiction and reality?

Werner Herzog told us: "Facts are not true". From a narrative perspective I'm interested in the intersection between nonfiction and fiction.

What interests me is more to convey the truth because the truth is often deeper than the facts themselves. Truth has a more layered significance. And in order for the truth to be understood by an audience, it needs visual fabrication.

Since I've been working with the fashion industry, I have a very stylistic approach. So it doesn't matter where I am or doesn't matter where I'm filming: it always tends to be very cinematic. I deeply care about the surreal quality of the piece.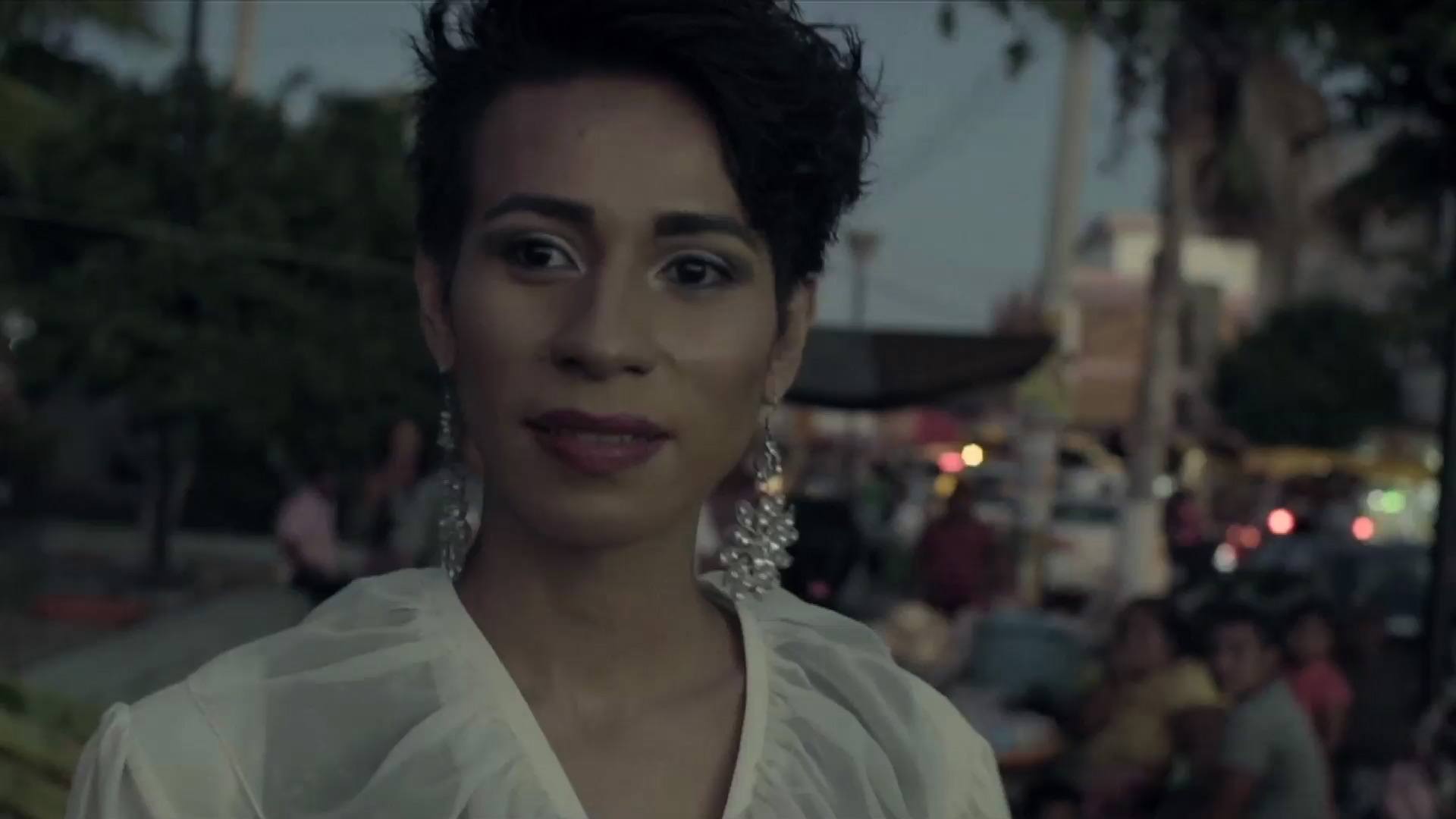 In your film we hear strong, determined, optimistic voices. What is the reality of the facts?

Muxes are absolutely part of the city's landscape: they are cherished by the people of the village and most of the families see having a Muxe as a benediction since they rarely marry and will most likely take care of the their elders. It was incredibly reassuring and heart-opening to see how 100% of the people in Juchitan would just celebrate the Muxes and recognize them as an asset, aware that they would bring something different to the table. Muxes are a third gender and their presence triggered the existence of a whole new cultural and social set of norms so in a way they are iconic and celebrated as distinct personalities.

At the same time they inhabit a social texture that is very mundane and sometimes underdeveloped: Juchitan is definitely a poor village. So in my eyes they would constantly shift from being these untouchable wonderful and powerful beings to being just persons having to deal with everyday life problems, often in pretty tough ways. For a Muxe to be a sex worker is unfortunately still a reality.



A word about 99 and the multilingual subtitling of your film?

I'm just very grateful for the effort people like you put to support filmmakers such as myself and I'm humbled by your decision to include Muxes in your selection.

Give the ability to literally give a voice (with subtitles) to the subjects of films (even more importantly the ones that deal with minorities) is an incredible tool for their circulation and distribution.

Without your help indie filmmakers would be definitely in a tougher place, so I am uber grateful and so should be everyone who had the chance to work with 99!