As global cities go, Lagos is one of the most congested. In Nigeria's economic capital, delivering blood to patients can take up to 24 hours.

Joseph is a so-called "blood rider". He risks life and limb on hair-raising journeys, threading through streams of traffic: cars, minibuses and pedestrians. With one eye on his GPS, he delivers urgent 'cargo': blood for maternity-ward transfusions.

Deborah is in labour. She needs a transfusion.
Will Joseph arrive in time?
Directed by Jon Kasbe
Production: Kristen Lewis, April Hayes, Jon Campbell
Photography: Jon Kasbe, David Bolen
Editing: Jim Hession, Jon Kasbe, Federico Conforti
Music: Nathan Halpern, Chris Ruggiero
Executive Producer: Michael Tabtabai
Post-production: Christo Arsenio
Sound: Paul Hsu
Colour Grading: Seth Ricart
Thanks to LifeBank, Google, Jodie Clifford

"We filmed the 'blood riders' as we rode backwards on separate motorcycles, squeezing our legs together to hold onto the motorbike."
Can you tell us about yourself, Jon?

I'm an Australian-Indian director and cinematographer. My debut feature, ​When Lambs Become Lions,​ was a 2017 Sundance Documentary Fund recipient, won Best Editing at the 2018 Tribeca Film Festival, and was nominated for two 2019 IDA Awards in Best Cinematography and Best Editing. My short films have screened at festivals worldwide at SXSW, Hot Docs, Sheffield Film Festival, etc.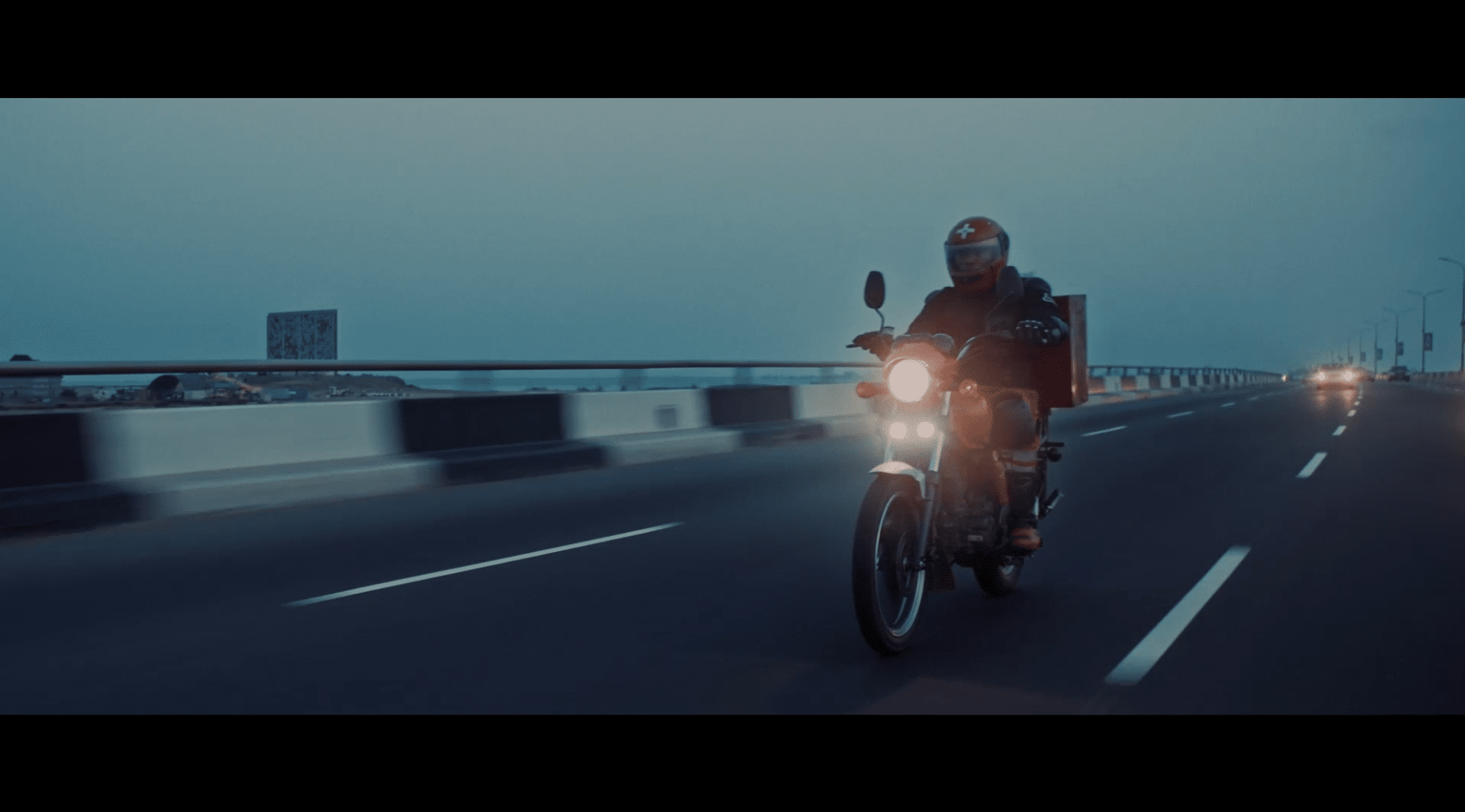 How did you hear about blood shortages in Nigeria and how did this project come about?

Nigeria has the fourth highest maternal mortality rate in the world and I was shocked to find out one of the contributing factors is the difficulty of getting blood to hospitals when it is needed. I learned that due to stigmas in Nigeria around the perceived dangers of blood donation, there are drastic shortages, and blood is stored in central banks rather than at local hospitals. However, gridlocked traffic results in unpredictable and incredibly delayed deliveries between facilities. It can take up to 24 hours to transport blood from a central bank to a hospital in need.

LifeBank, the blood delivery company, is drastically shortening delivery times by using technology to connect blood banks, hospitals, and skilled motorcycle drivers, nicknamed "blood riders", with real-time navigation data.

The combination of the pressingly important issue of maternal mortality, with the overwhelming tension of "blood riders" racing to deliver lifesaving supplies, spoke to my filmmaking ethos. I had also spent a number of years working on four projects in Kenya and one in the Central African Republic, so I felt a strong connection to the region. I couldn't stop thinking about it and jumped at this opportunity.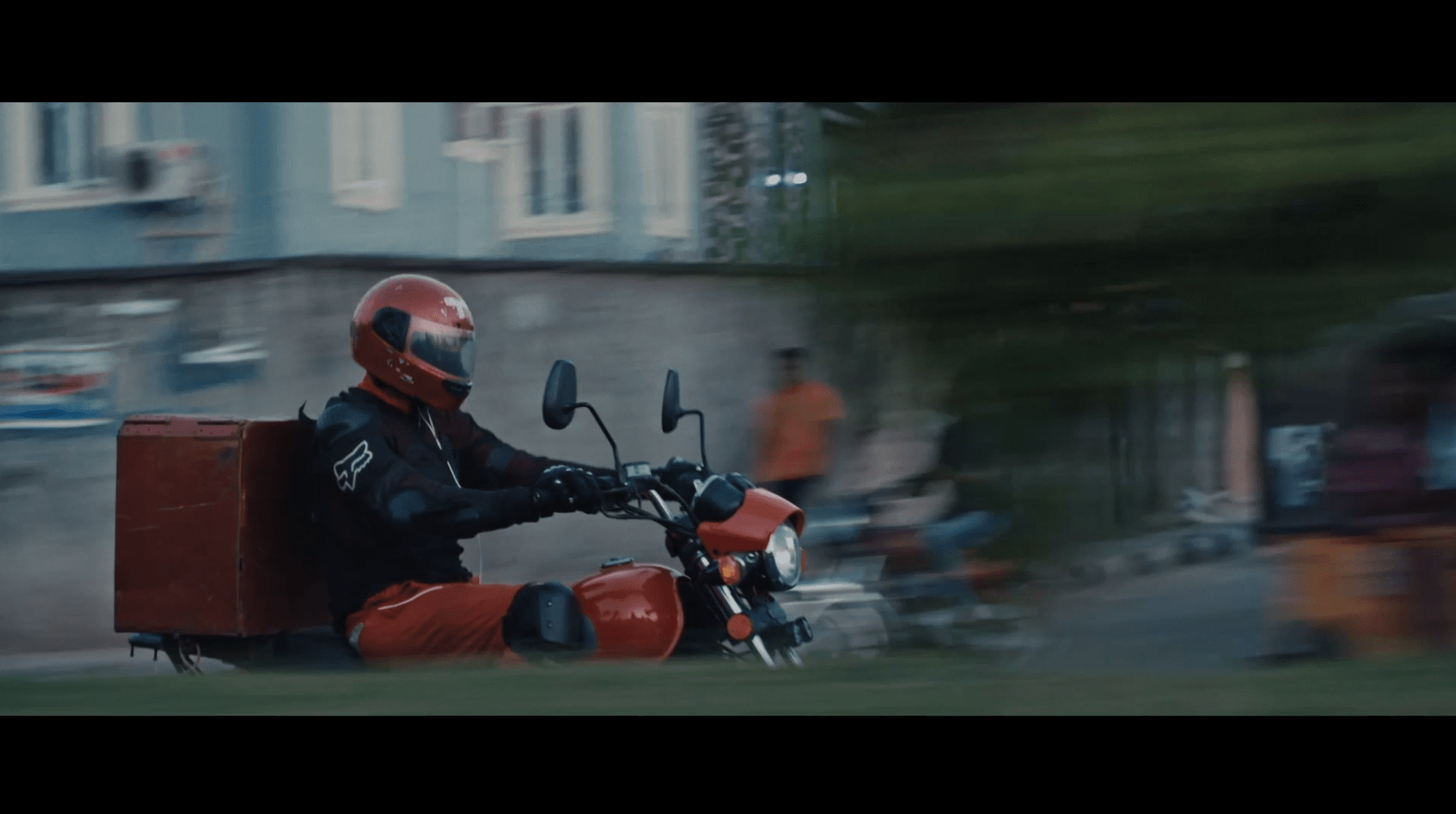 The film finds an incredible balance between the frenetic energy of the high-speed riders and the slower, quieter moments in homes and hospitals. Tell us about the shoot.


I knew the process of gaining trust, building relationships, and eventually filming everything unfolding could not be rushed. We spent months developing and planning. We shot for four weeks in total and faced a number of hurdles along the way.

On the one hand, we were filming on very fast-moving vehicles while never slowing them down. We filmed the "blood riders" as we rode backwards on separate motorcycles, squeezing our legs together to hold onto the motorbike which gave us the most freedom to operate the camera handheld. This approach allowed us to embrace the sudden sharp turns and speed changes the "blood riders" often made while navigating hectic traffic. It was chaotic, shaky, uncertain, and unique each ride. These motorcyclists were trading their own safety to help someone else in danger.

On the other hand we were also filming in close proximity to women in labour so we needed to be scrupulously quiet, sensitive, and respectful of their boundaries and privacy.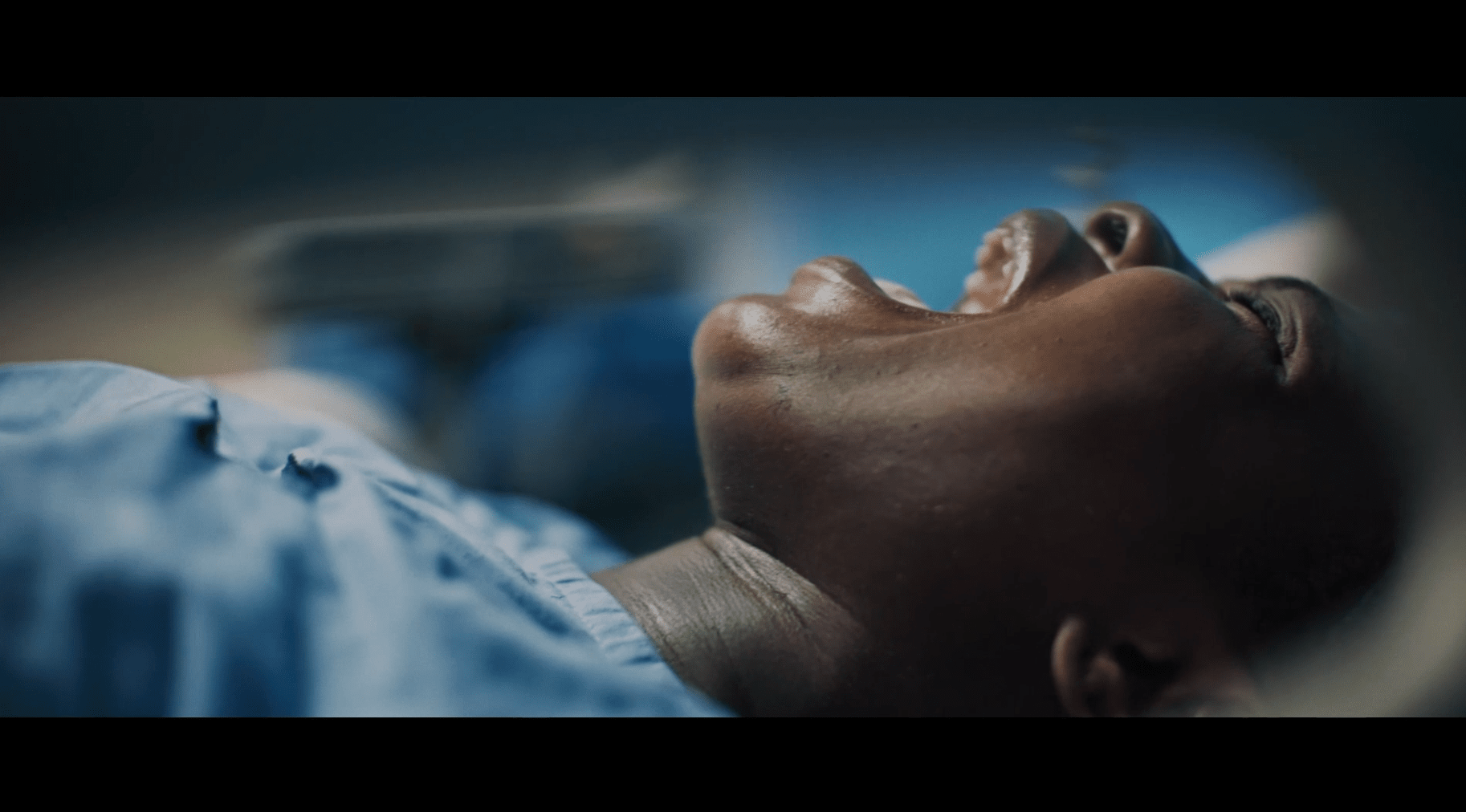 You get to tell the story "from both sides", filming both Joseph delivering blood and Deborah in labour. How did you manage to achieve this?

 
LifeBank connected us with hospitals they delivered to regularly and we began meeting pregnant women expecting to give birth in two to six weeks. Ten of the 40 women we met felt comfortable being filmed and agreed to participate in our project. We felt it was important to independently introduce the pregnant women on their own journey, not just as someone anonymous being saved, so we spent time filming with each woman long before labour began. We moved between the hospital and the women's homes for a month, patiently waiting. We missed some births by minutes and filmed others that mercifully went smoothly and did not require additional blood.
By chance, one of the "blood riders", Joseph, ended up delivering blood while one of the mothers we had been filming, Deborah, urgently needed it – and the cross-section of their arcs became the foundation of this story.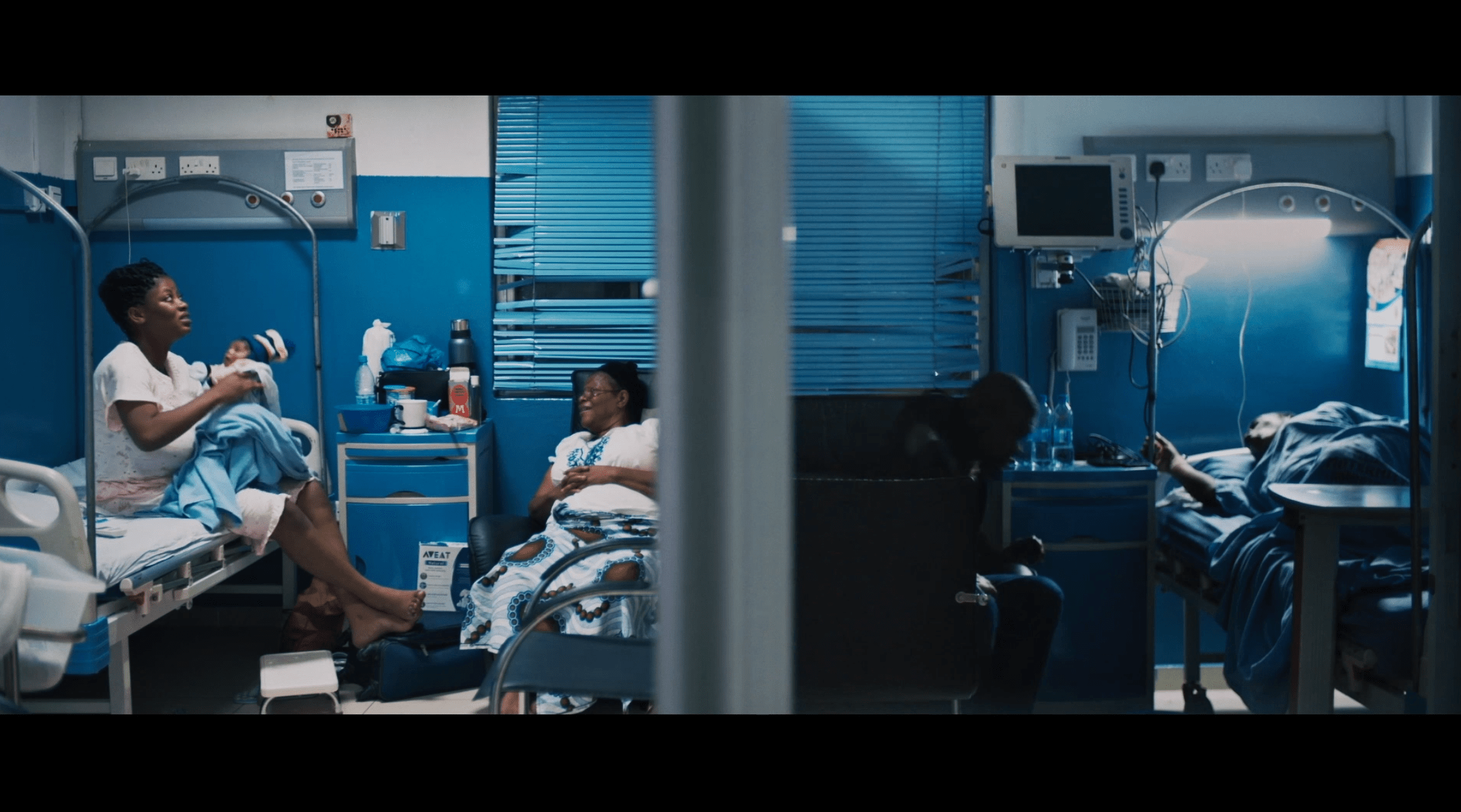 What are your projects now?


I just finished making a new documentary about a robot – that will be coming out in 2022.
A word about 99 and the subtitling of your film in many languages?

I so appreciate 99 making films more accessible to other cultures and languages. It's so important when trying to have a wholistic conversation around these topics.